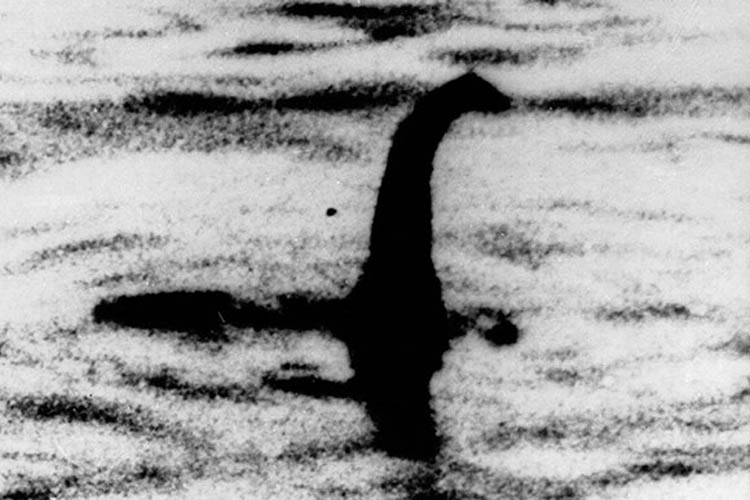 The Loch Ness Monster is a cryptid that is reputed to inhabit Loch Ness in the Scottish Highlands. The most frequent speculation is that the creature represents a line of long-surviving plesiosaurs.

Loch Ness Monster
Wikipedia
It is similar to other supposed lake monsters in Scotland and elsewhere, though its description varies from one account to the next.
Popular interest and belief in the animal has varied since it was brought to the world's attention in 1933. Evidence of its existence is anecdotal, with minimal and much-disputed photographic material and sonar readings. The scientific community regards the Loch Ness Monster as a modern-day myth, and explains sightings as a mix of hoaxes and wishful thinking. Despite this, it remains one of the most famous examples of cryptozoology. The legendary monster has been affectionately referred to by the nickname Nessie since the 1950s.
One of the most iconic images of Nessie is known as the "Surgeon's Photograph". Its importance lies in the fact that it was the first photo and only photographic evidence of a "head and neck" - all the others are humps or disturbances. Dr. Wilson claimed he was looking at the loch when he saw the monster, so grabbed his camera and snapped five photos. After the film was developed, only two exposures were clear. The first photo (the more publicised one) shows what was claimed to be a small head and back. The second one, a blurry image, attracted little publicity because it was difficult to interpret what was depicted. The image was revealed as a hoax in 1994. Supposedly taken by Robert Kenneth Wilson, a London gynaecologist, it was published in the Daily Mail on 21 April 1934. Wilson's refusal to have his name associated with the photograph led to it being called "Surgeon's Photograph". The strangely small ripples on the photo fit the size and of circular pattern of small ripples as opposed to large waves when photographed up close. Analysis of the original uncropped image fostered further doubt. A year before the hoax was revealed, the makers of Discovery Communications's documentary Loch Ness Discovered analysed the uncropped image and found a white object was visible in every version of the photo, implying it was on the negative. "It seems to be the source of ripples in the water, almost as if the object was towed by something", the narrator said. "But science cannot rule out it was just a blemish on the negative", he continued. Additionally, analysis of the full photograph revealed the object was quite small, only about 60 to 90 cm (2 to 3 ft) long.
Keywords